We are pleased to offer this resource to support Waukesha County residents in need of re-homing their pet.  Animals listed on this page are not Elmbrook Humane Society (EBHS) animals, nor are they up for adoption through EBHS.  EBHS has not assessed, evaluated, or handled these animals. These animals are being re-homed by members of the community.
If you would like to learn more about this program, please visit our Surrendering Your Pet page by clicking here.
Additionally, Petco Foundation and Adopt-a-Pet.com offer a free online re-homing service.  For more information, click on the icon below.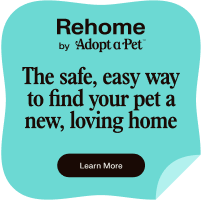 Pets Looking to be re-homed in Waukesha County:
There currently are no pets looking to be re-homed through our organization.